The history of guitar shredding is not that well documented in chronicles and nobody can exactly say when it started or how it became a phenomenon in the world of guitars. However, it is popularly believed that it started around 1988. Van Halen, Randy Rhoads and Yngwie Malmsteen were some of the names of the times that started to experiment and come up with new and impressive techniques to incorporate into rock and metal genres. Guitar magazines started to pick these up and published them and people who were enthusiastic about both the genres rushed to grab a copy for themselves.
The history of guitar shredding has seen ups and downs with people both embracing the different shredding techniques but a few players also started to shred with little to no regard for musicality which gave guitar shredding a bad reputation. But this disaster was mitigated by bands such as Alter Bridge and Avenged Sevenfold who made guitar shredding palatable, not musician metal fans who were more concerned with aesthetics of sound.
Guitar shredding is a difficult thing to master for a lot of players and it is one of the moves that is highly prized in a guitarist's arsenal. However, guitarists all over the world seem to embrace this challenge and show a great enthusiasm towards learning techniques of shredding efficiently.
The learning phase of a guitarist can last for an entire lifetime depending on the skills they want to have. It is both a mental and physical exercise that one needs to regularly go through in order to reach a level of proficiency that leaves listeners in awe.
We have decided to be of a little help to those aspiring guitarists who want to learn and master guitar shredding and we have broken the basics of shredding so that they may start their journey towards learning and perfecting the shred with ease. We have divided the techniques into three sections:
The first section is called the Picking Hand. It requires you to perform two three minute exercises.
The second section is called Fretting Hand which comprises a series of 15 to 20 seconds of strength exercises.
The last section is called Both hands which is a symmetrical exercise that lays emphasis on synchronization between both hands.
The exercise will altogether take 15 minutes of your time. This 15-minute routine will provide you results that are quite spectacular compared to the time you will be expanding on them. A basic stretching routine before starting the exercise will go a long way to get your arms and fingers ready to perform them with proficiency. 
Exercises To Learn Guitar Shredding
Picking Hand : Three minutes practice for picking techniques
This exercise is further broken down into two parts. The first part of the exercise requires you to play eight note downstrokes at a steady pace that feels comfortable for you. You should continue doing this for three minutes straight.
After the 3 minutes are over, move on to the second part of the exercise where you will have to do the same thing but this time you need to play a downstroke followed by an upstroke. Make sure to maintain a steady rhythm and pace throughout the entirety of the exercise. These exercises will make sure that you are building up the required stamina for shredding and the muscle memory to follow rhythms with your picking hand.
One thing to consider before starting this exercise is that you need to have a steady mentality to follow through and get the benefits. You need to push your limits but make sure that you are not doing that by compromising your technique. Many players try to go fast as soon as possible and end up messing up their rhythm which discourages them. Avoid this mistake and you will be better off in the long run.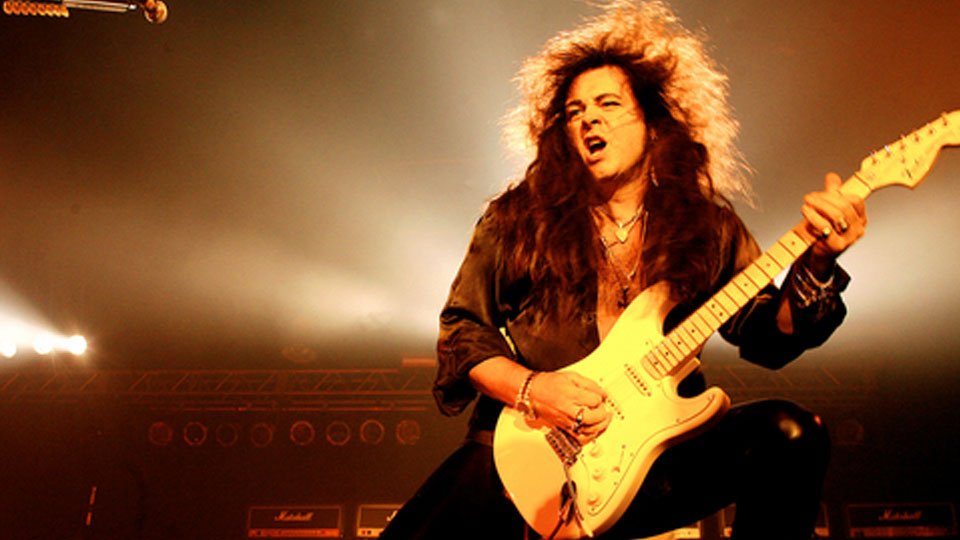 Fretting Hand Strength Exercises
For this one you will not be picking at all but solely concentrate on legato. These exercises include hammer ons and pull offs that are performed as fast as you can. This is done for 15 seconds at a time and when it is performed correctly you will be able to feel a minor strain on your fretting hand and wrists. It is advised to warm up before judging in this exercise as it will allow you to sustain for the whole 15 seconds with ease.
Start off by taking your index finger of the fretting hand and place it on the fifth fret of the third string. Then hammer on the second finger a fret up as hard as possible and immediately go on to pull it off hard and fast. Keep doing this for 15 seconds and that is all there is to this exercise.
Proceed to do this with all the fingers one after another for 15 seconds at a time. After you get a bit comfortable with these moves, you can go on to increase the time of 15 seconds to 20 or 25 seconds.
Both Hands Synchronization Exercise
The final exercise is meant for you to learn how to synchronize both your hands while playing. It requires you to do fretting across four frets and to ascend and descend across the neck of the guitar. 
The primary goal of this exercise is to use both hands effectively and to transfer flawlessly between each fretted interval and also switching strings on the neck. Start slow and then proceed to increase your speed over time. 
These are the only three exercises that you will be needing in order to start your journey of guitar shredding. Needless to say that beginners have a long road ahead but it is definitely something that is achievable with hard work and persistence.